GeorgeBoards Manufacturing is glad to help you make your DIY Lap Steel Guitar.

These are our newest all solid Carbon Fiber Reinforced Nylon Nut and Bridges for EZ Quick Instant Steel Guitar.

1/2" Tall Brass 1/8" Nut and Bridges go all the way to the surface for added Sustain and Tone by having direct contact with the wood.

I've Broken the Price Barrier too -- Super Low Affordable Cost.

For the lowest Price I can sell you the 3D printed holder and you can add any material you care to use any thickness you care to use.

We make to order, brass width's -- 2.25 (6 Nut) -- 2.5 (Rouge Bridge) -- 2.75 (8 Nut) -- 3.0 (6 Bridge) -- 3.25 (8 Bridge).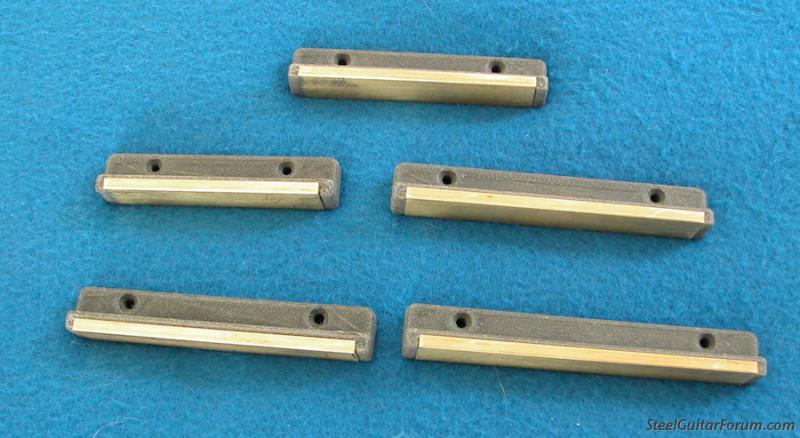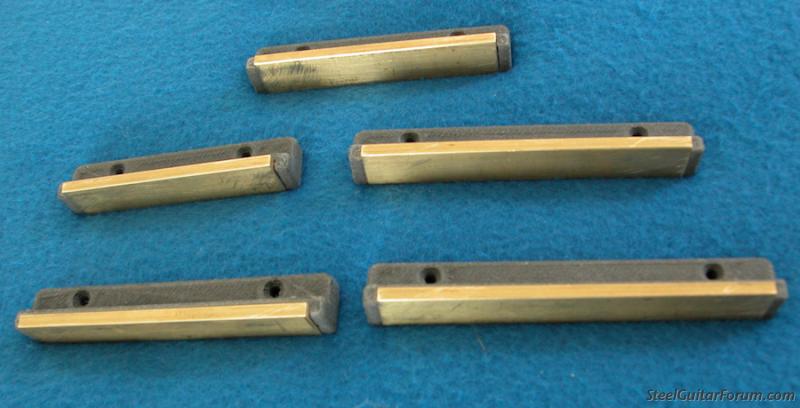 I also have complete String Receiver Bridge Set in both 6 and 8 String.



8 String 3/8" Spacing.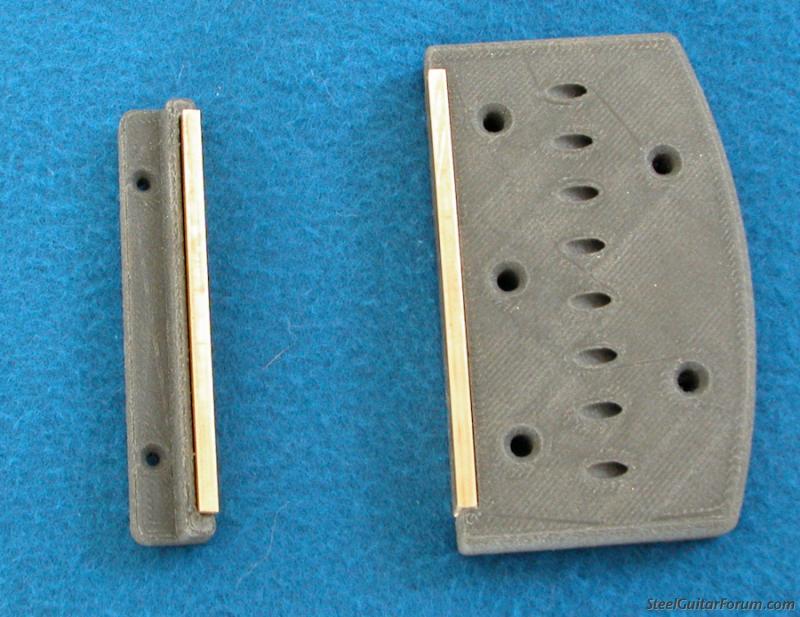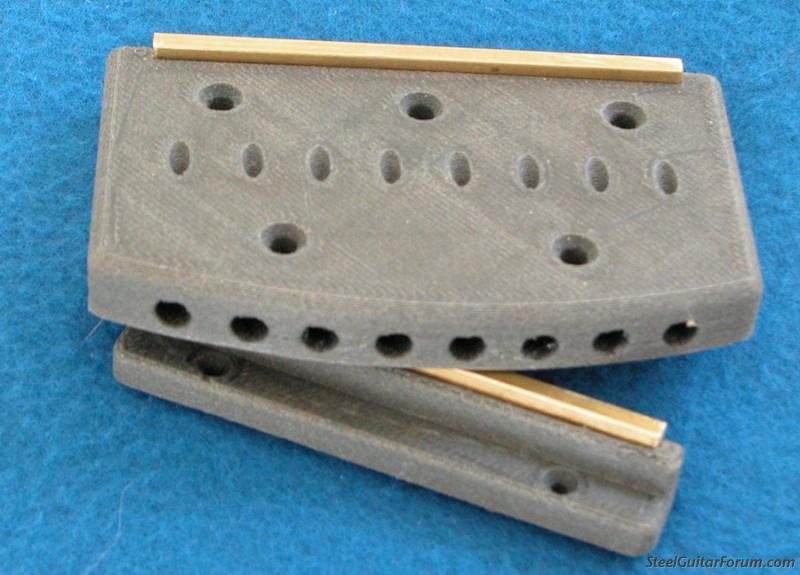 6 String set up for .390 spacing to fit most Strat Style - P90 snd Humbucking Pickups.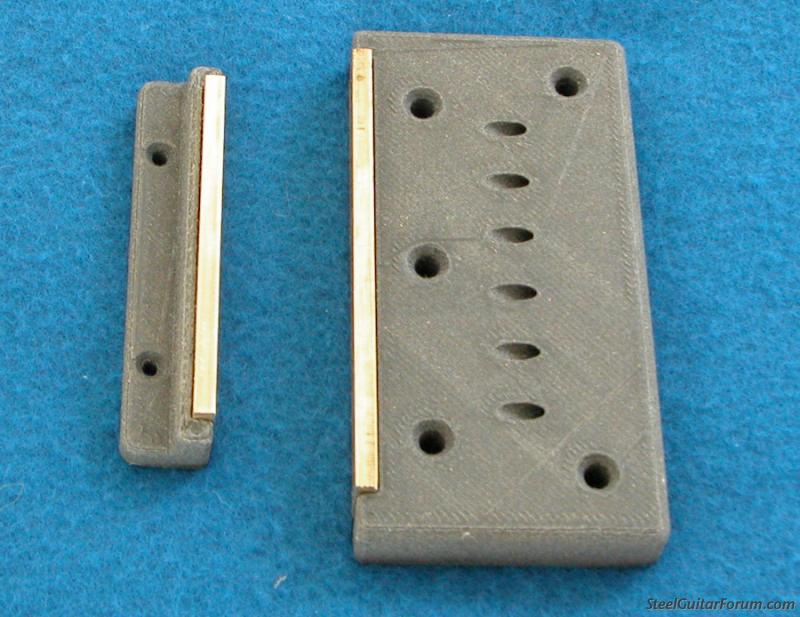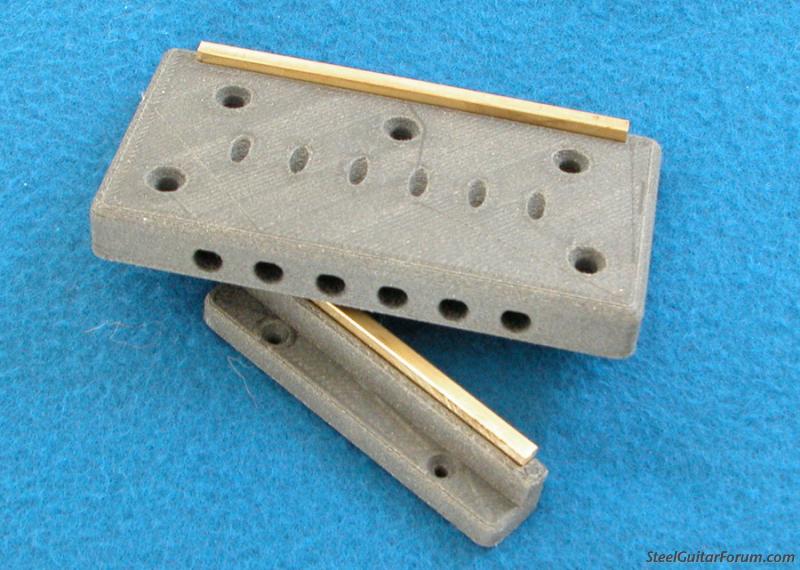 Back to the Single Holders.

6 String Nut handles wide 3/8 Spacing -- will also replace the Rouge Nut.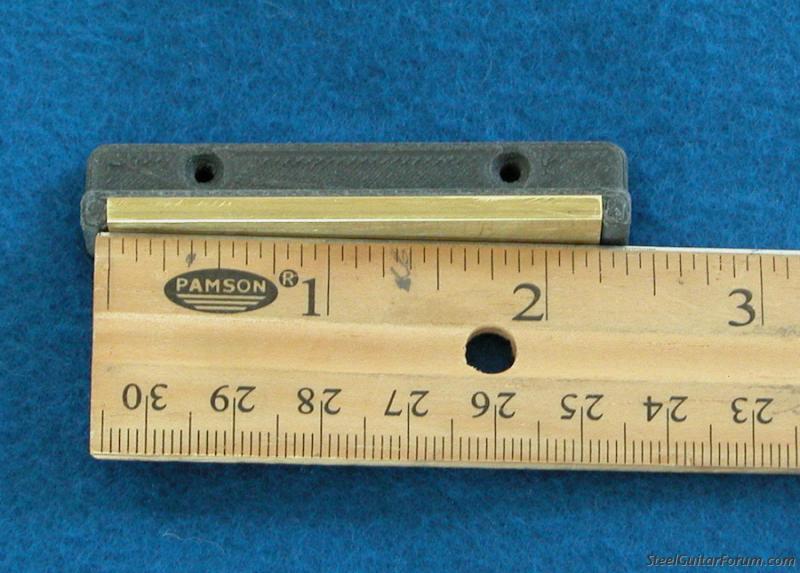 Sized to fit right on top of the string receiver on a rouge, dump the guitar saddles and place the Bridge and Presto Instant Great Sounding Rouge.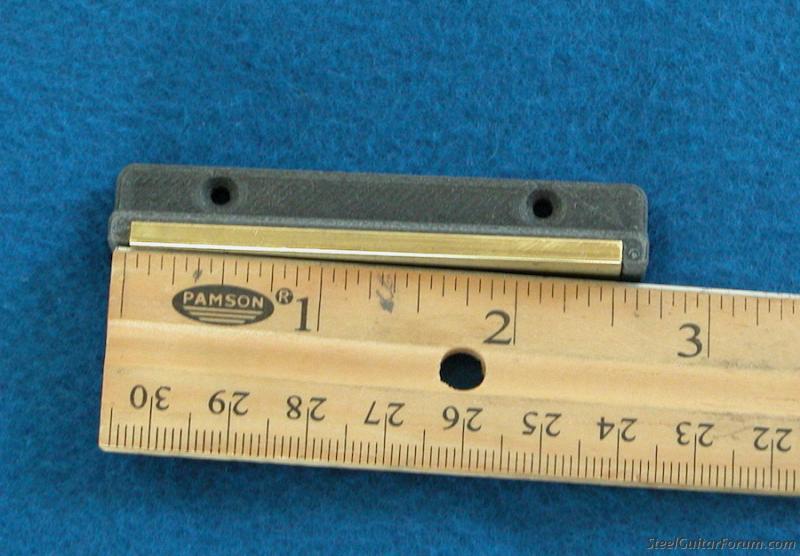 2 and 3/4" is for 8 String Nut - Handles wide spacing.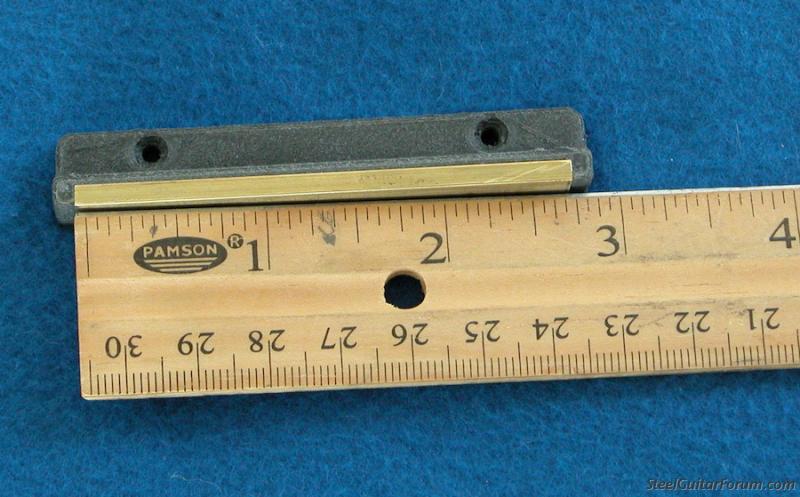 3" is Made for a 6 String Bridge.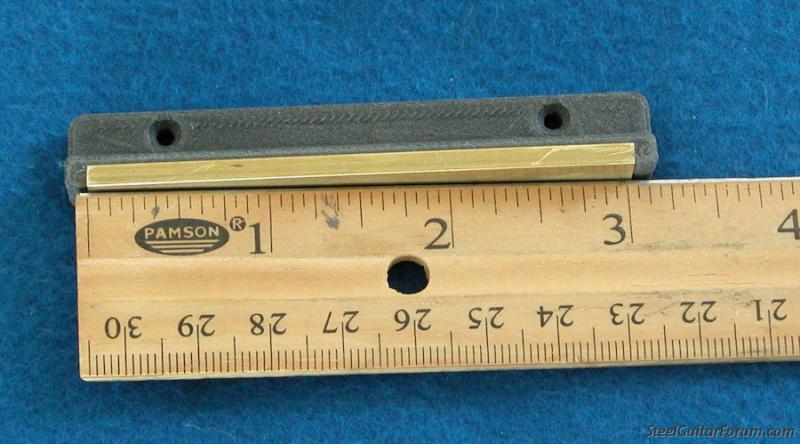 3 and 1/4" is for 8 String Bridge.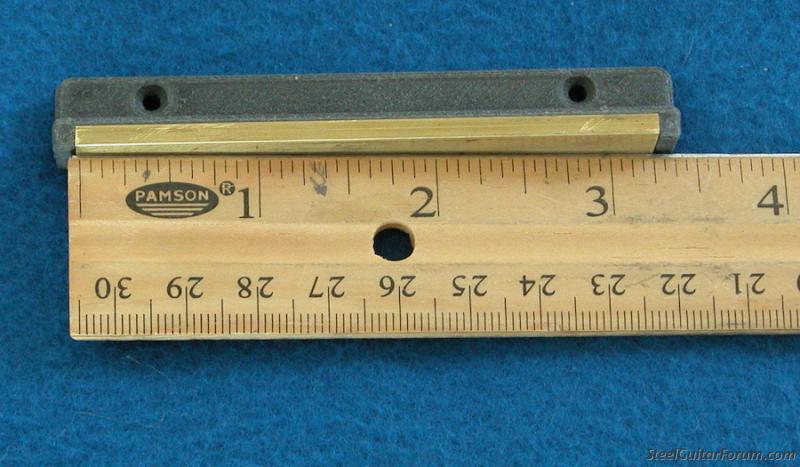 _________________
GeorgeBoards S8 Non Pedal Steel Guitar Instruments
Maker of One of a Kind Works of Art that play music too.
Instructional DVDs
YouTube Channel