OIL, a new CD/downloadable recording from Fredrik Kinbom



I recently had the privilege to preview Fred Kinbom's new CD titled "Oil." For those of you who have been on the forum for some time you know how Fred's unique, expressive voice on the steel guitar has evolved over time. For those new to his music, be prepared to go on a journey that is different from much of what we hear from other steel guitarists. More than most, Fred integrates the steel guitar into the DNA of his music in such a way that it's unimaginable without it.

Using his signature G minor tuning, Fred carves out a place for the steel as a defining element of each musical tapestry. As a singer/songwriter, there's a Nordic, melancholy in most of his songs as stories unfold in a dreamlike manner that seems to emanate from our collective unconscious. For Fred, his acoustic and electric steel guitar parts serve both as a harmonic bed and as an extension of his vocals. A unique aspect of his playing is how unafraid he is to explore slower tempos and to let notes bloom and decay unhurriedly.

Fred is supported by Ulf Svedlund on bass and Fredrik Rundqvist on drums. Sarah Blasko's wordless vocals on "Roots & Ruble" are astounding. As Santo and Johnny did on their classic version of "Off Shore," wordless vocals here serve to amplify the vocal quality of the guitar playing and touch on deeper, universal feelings that speak to the deeper recesses of the human heart in a way that's different from recognizable language. Fred's music is in the tradition of artist's whose work sets and sustains a mood throughout a given recording; each new song, emotionally building on the song before. "Oil" is definitely a recording worth hearing from an artist who is growing with each new recording.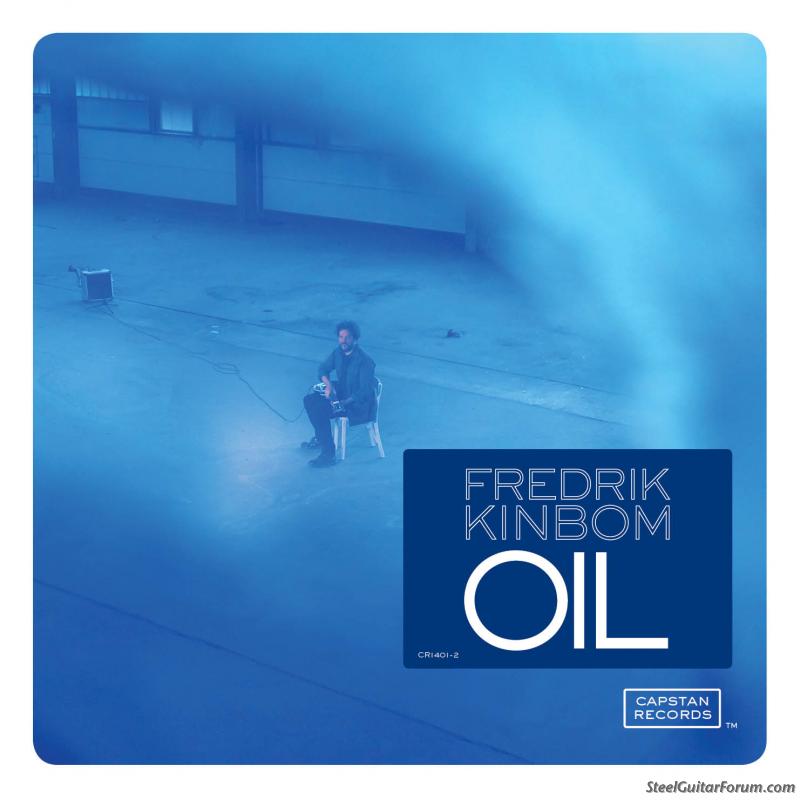 _________________
Steel Guitar Books! Website: www.volkmediabooks.com