$2475
Black Pro One.
Originally Built and inspected by Paul Franklin Sr. later undercarriage updated to 5x5 by Ricky Davis.
Body is original unrestored, with patina expected of 42 yr. old pedal steel guitar! This is NOT a bedroom guitar, but not unsightly either! This one has been used and played! Formerly owned by professional Nashville player.
Copedent will be set up straight Emmons set up with Sigler changes on pedal 5, pedal 4 will be Franklin.

Can set up anyway you want

if you pull the trigger quickly.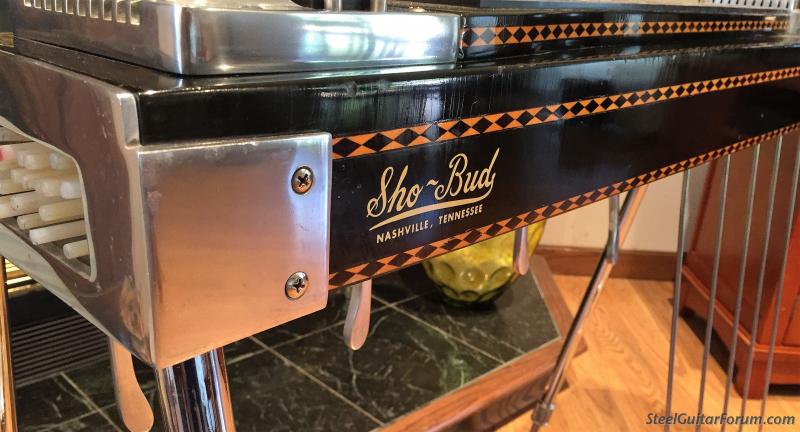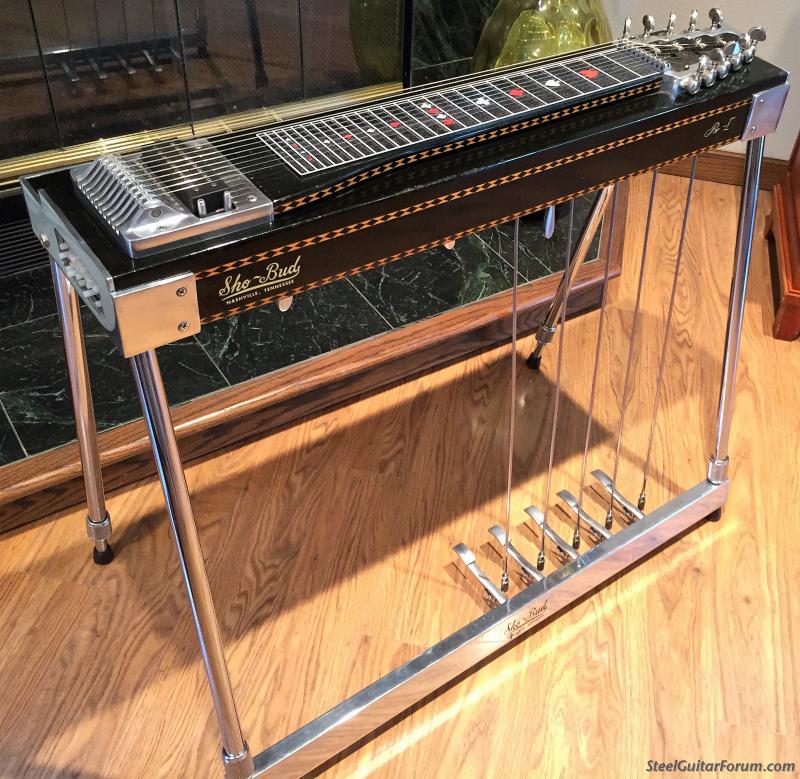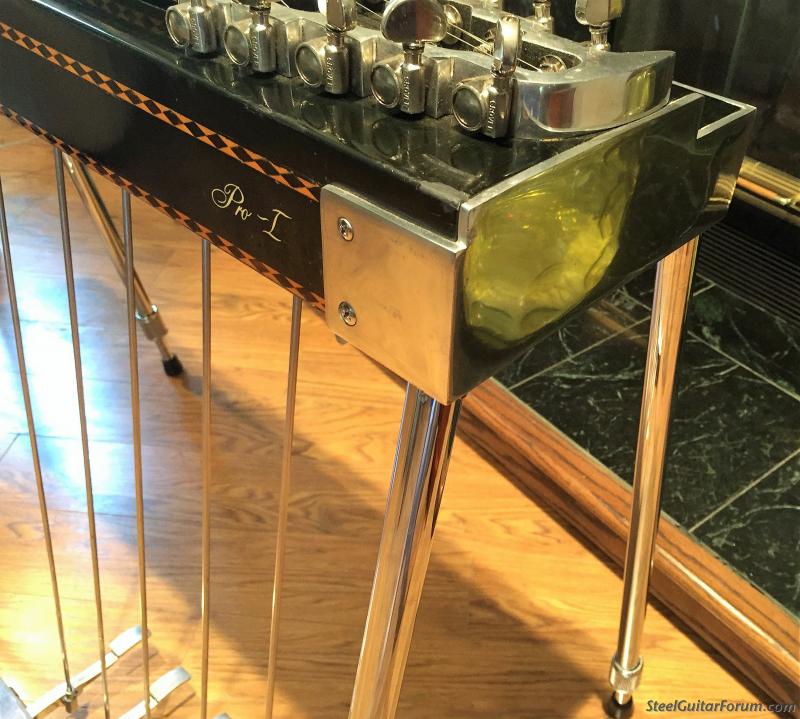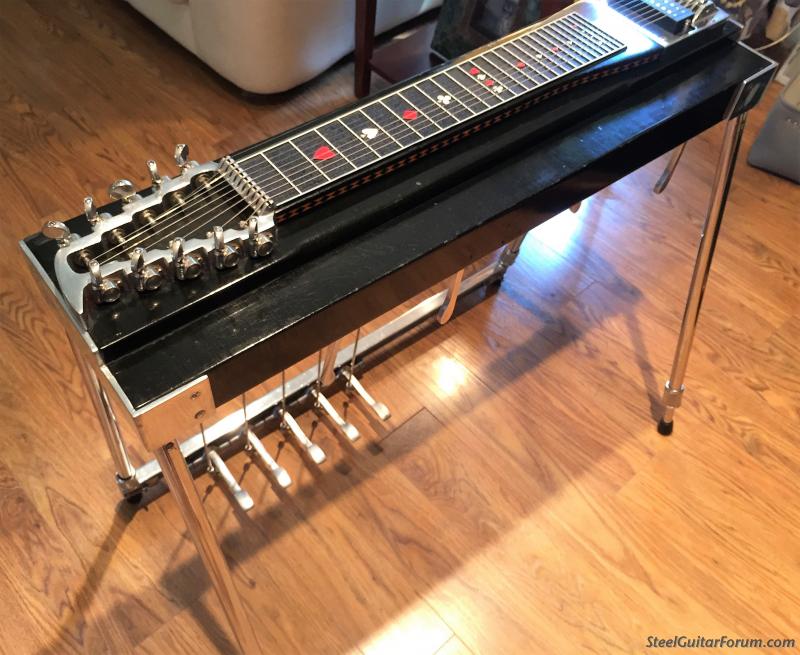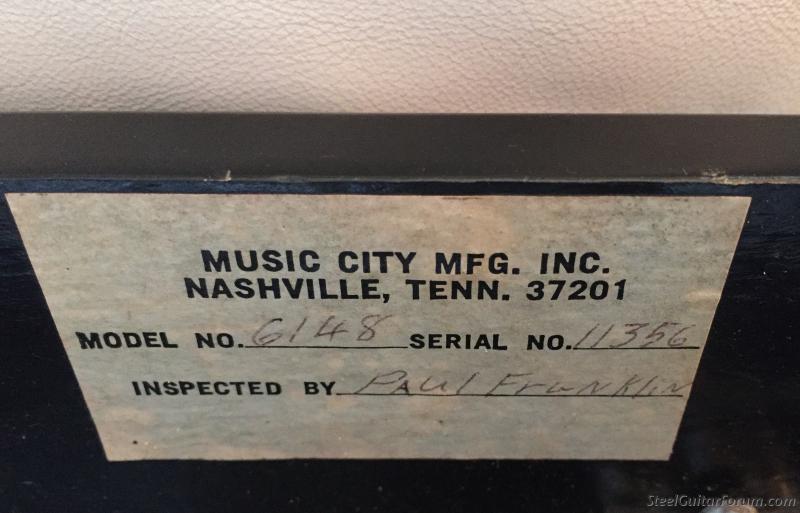 _________________
Mark Twang